Snap Camera is just what you need if you would like to add many fun skins and filters to your body while doing any online activities like gaming or video call.
In this article, we are going to privide you with a Snap Camera download link and how to get started with the Snap Camera.
Snap Camera Introduction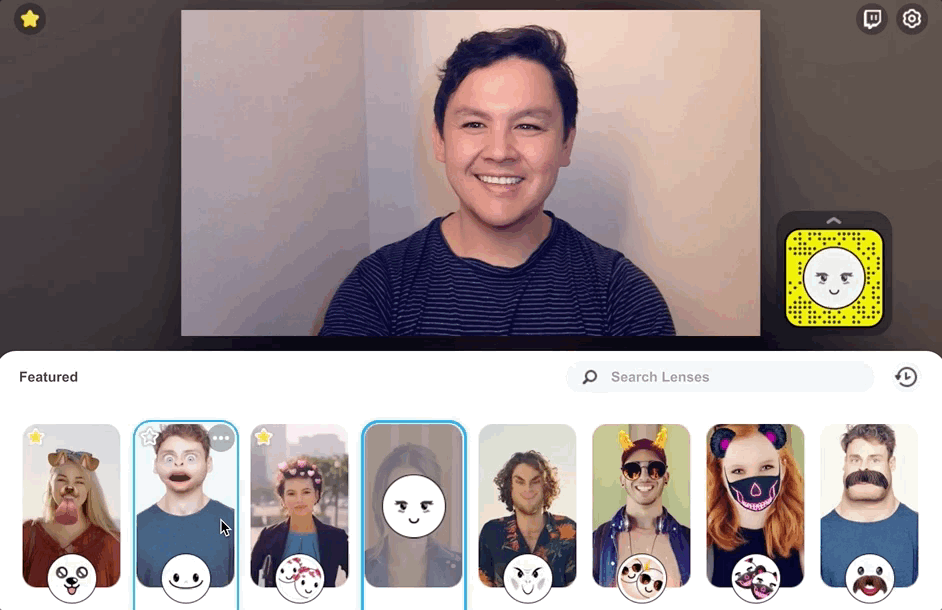 From the name, you will get the idea of what this is about, if you mistype, you might write it as Snapchat Camera but this is a totally a software of it own.
PC Requirement
Hardware: Minimum of Intel Core i3 2.5Ghz or AMD Phenom II 2.6Ghz with 4 GB RAM; Intel HD Graphics 4000 / Nvidia GeForce 710 / AMD Radeon HD 6450; screen resolution of 1280x768 or higher

Operating System: Windows 10 (64 bit); MacOS 10.11+
How does SNAP Camera work
Snap camera works alongside your normal PC webcam but this time, Snap Camera auguments it with it Lenses to out many Snap Lenses.
You can choose from a varieties of Snap Lenses and customize it to suit your event.
How can I Download Snap Camera
As you can see from the above requirement, Snap Camera is only available for PC users.